Psychotherapy Costs Money, Yes!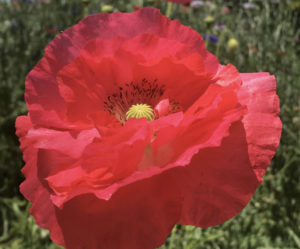 And it can be the gift of a lifetime: a transformative investment in yourself, freeing you to live the life you imagine.
Out-Of-Pocket Investment
My in-person and online rate is $185 per 50-minute session. I accept multiple forms of payment, and we can figure out which works best for you during our first session.
Insurance
I am not on any insurance panels. I am considered an out-of-network provider.
I learned through years of participating on insurance panels that having this third-party involvement impacts the therapeutic experience in a negative way. You may not know it, but insurance companies regularly check in with therapists on clients' progress, asking for specific personal information about the client. They can request all the notes taken about your sessions at any time. They also (since they are profit-driven) regularly dictate end dates for therapy, regardless of whether that date makes therapeutic sense. You also must have an official mental health diagnosis that goes into your permanent medical record if insurance is to cover your psychotherapy. It's hard not to feel like there's a third person in the room during therapy sessions when insurance is involved.
I have found that without insurance company intrusion, I am free to focus on providing the highest-quality, sensitive, clinically sound, flexible, and confidential care I am able to my clients.
Out-of-Network Insurance Reimbursement and Other Options
If you wish to use your out-of-network insurance benefits, I am happy to provide you with a superbill that you submit to your insurance company so that they can reimburse you directly. I am required to provide you with a mental health diagnosis on the superbill.
If you have a Health Savings or Flexible Spending Account, you can use it to pay for psychotherapy with pre-tax dollars. You might also be able to deduct therapy expenses from your taxes as an out-of-pocket health expense (check with your tax accountant).
Psychotherapy is definitely an investment, and my hope for you is that the many benefits will far outweigh the costs!
For more insights into the benefits of private pay psychotherapy, you can read this article by psychologist Mark Ettensohn.