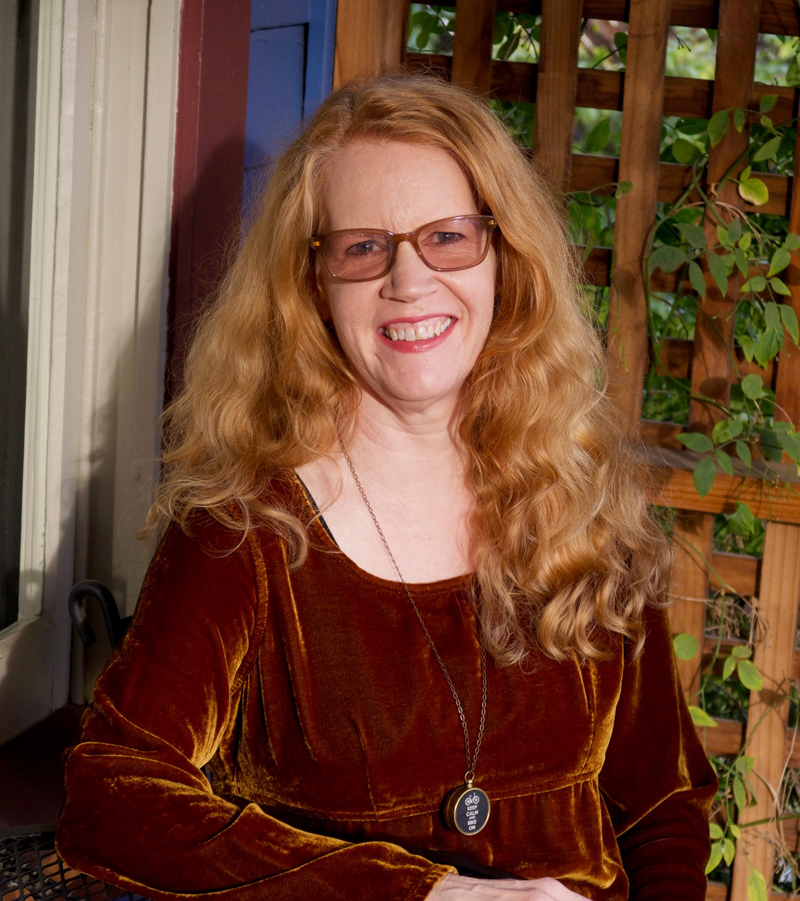 ABOUT ME
I'll Get to Me, but What About You?
It's so hard to decide if the therapist you're researching via the web is going to be the right fit. All the research shows that it's the quality of the therapeutic relationship that leads to the most transformative change in therapy. Psychotherapy is not like going to the doctor for medicine to cure a specific disease; it's a complex, nuanced, co-created, fascinating, enlightening, and, believe it or not, often playful process, in which you and I are equal partners in exploration and discovery. It's really important that you take the time to see if you and I feel like the right fit.
These are some of the qualities of clients who've benefitted the most from working with me:
· They have experience in therapy, though not necessarily in somatic psychotherapy.
· They understand that therapy is not like taking a course of antibiotics: it is a medium- to long-term deep exploration of inner experience.
· They are open to working with an interactive therapist.
· They are intelligent and insightful.
· They are curious about their experience, across physical, emotional, and cognitive realms.
· They are creative.
· They have a sense of humor.
· They are committed to showing up for the sometimes difficult, though ultimately transformative work of psychotherapy.
Please don't worry if it doesn't seem like all these items apply to you! These are just a few qualities of clients who've benefitted the most from our work together.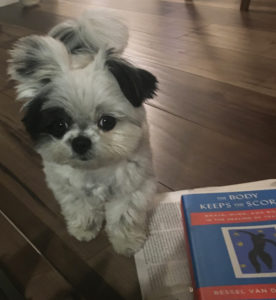 A few tidbits about me personally: I've lived in Davis since 1986, where my husband of 29 years and I have raised our three children (twin boys and a younger daughter). In addition to loving my work as a psychotherapist, I'm an enthusiastic yogini; I devour literary fiction; I'm utterly devoted to my little doggie; and I'm a songwriter and singer in a band, performing music in many languages.
The Nitty Gritty:
General Experience
I have practiced psychotherapy with children, adolescents, adults, and families since 2006, working with hundreds of clients during this time. My bachelor's degree is in Biological Sciences; my first master's degree is in Animal Behavior, with a focus on primate behavior and evolutionary psychology; and my second master's degree is in Psychology, with a focus on Marriage and Family Therapy. I was awarded an M.A. in Psychology from the Professional School of Psychology in 2007 and became a licensed Marriage and Family Therapist in 2010 (#MFC49504). I have been employed as a therapist at the Sutter Counseling Center and at Terra Nova Counseling in Sacramento, as well as working as a therapist for severely emotionally disturbed children in the residential treatment program at EMQ/Families First in Davis. I have taught psychotherapy in the Department of Counselor Education at California State University, Sacramento. I am a professional member of the California Association of Marriage and Family Therapists, a member of the Sensorimotor Psychotherapy Institute Professional Association, a full professional member of the International Society for the Study of Trauma and Dissociation.  I also served for many years on the Board of the Yolo-Solano Chapter of the California Association of Marriage and Family Therapists, including as Chapter President.
Specialized Training
I am committed to ongoing intensive professional development, particularly in the area of trauma treatment. I am certified in Sensorimotor Psychotherapy (SP, which is a somatic talk therapy for treating trauma developed by Pat Ogden), including training with Janina Fisher. This was an in-depth training over a six-year period (300+ contact hours, in addition to over 6 months of intensive online learning). I have also assisted multiple SP trainings. I have been certified in EMDR and have participated in numerous advanced EMDR trainings (including multiple-day trainings by Laurel Parnell, Phil Manfield, Ana Gomez, Carolyn Settle, and Craig Penner). I was awarded the Certificate in Traumatic Stress Studies (a 9-month training) awarded by Bessel van der Kolk's Trauma Center at the Justice Resource Institute. I also participate in ongoing individual consultation in attachment-based, developmental, and psychodynamic psychotherapy, as well as both peer and consultant-led consultation in psychodynamic psychotherapy and Sensorimotor Psychotherapy/somatic psychotherapy/Structural Dissociation Theory/parts work.
Psychotherapeutic Approach
My goal as a therapist is to allow clients to feel seen and heard through the strength of the therapeutic alliance we create together. I partner with my clients in a warm, supportive, non-judgmental, and safe environment, and I infuse sessions with optimism, kindness, playfulness, and a gentle sense of humor as we join together to work through difficult issues creatively. I strive to help each client realize the full potential of his or her inner and outer resources for healing and personal growth.
My understanding of clients is based primarily on developmental, attachment, neurobiological, and polyvagal theories and includes an appreciation of the deep impact trauma can have on a person's development. Childhood attachment trauma, whether obvious (e.g., neglect, abuse, loss) or subtle (e.g., feeling chronically misunderstood by parents, peers, teachers, or other caretakers) can leave behind painful memories, as well as reactivity and behavior that often seem inexplicable. Research shows that trauma is held in the emotional part of the brain and in the body, which is why traditional talk therapy methods are usually ineffective: the thinking (talking) brain is for the most part cut off from both the emotional brain and body memories. Body-based psychotherapy is a very effective way to build a bridge between the thinking and emotional brains, in order to learn to regulate the nervous system and to process traumatic memories, so that they don't "run the show" from behind the scenes. I have had great success in helping clients to become free of their difficult pasts via body-based trauma-informed approaches to psychotherapy.